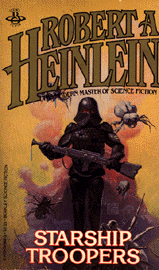 Hello, I am an editor on many Wikipedia-system based communities, including Wikipedia, Transformers Wiki, Terminator Wiki, Castlevania Wiki. I've brought my experience to where I go and use it to improve sites as best as I can.
Sub pages
Edit
To-do list
Edit
Behind the Scene
Edit
Actor / Actress
Edit
Voice actor / Voice actress
Edit
Staff & companies
Edit
OVA episodes
Edit
OVA characters
Edit
Categories
Edit
(Some of them might not be created)
TV universe
Edit
External links
Edit
Starship Troopers: The Miniatures Game
Edit
Starship Troopers: The Roleplaying Game
Edit
Acid Rippler Bug
Blaster Bug
Blister Bug
Brain Bug
Breeder Bug
Bug Larva
Burrower Bug
Carrion Bug
Chariot Bug
Cliff Mite
Coakroach Bug
Control Bug
Firefry
Guard Bug
Hopper Bug
Infiltrator Bug
Kamikaze Rippler Bug
King Tanker
Mantis Assassin Bug
Mantis Hunter Bug
Minion Bug
Nurser Bug
Overseer Bug
Plasma Bug
Queen Bug
Rippler Bug
Spider Bug
Tanker Bug
Tiger Warrior Bug
Transport Bug
Warrior Bug
Water Tiger Bug
Worker Bug
Miscellaneous
Edit
Suits and Vehicles
Edit
Weapons and Equipments
Edit
External links
Edit
Community content is available under
CC-BY-SA
unless otherwise noted.